1916 Oil Pull Rumely Tractor
Type 30-60 E (thirty horsepower at rear wheels and 60 hp at the belt pulley)
This tractor was purchased new by John Henry Singleton, in 1916 and delivered to his farm place on Avondale Haslet Road, which is now Willow Springs Ranch and Willow Springs West subdivisions. Believed to be the first tractor in northern Tarrant County and was utilized for thrashing grain with the belt pulley and plowing fields, mostly cotton which was grown in the 1930's when Haslet had the only cotton gin in the area, wheat and oats crops were also farmed. The tractor was worn out by the late thirty's after over two decades of farming almost 200 acres of land each year, and was dismantled for scrap metal in 1942 as the Country needed metal for World War II.
The rear wheel was saved originally for thoughts of being livestock water trough. Good thing that never materialized and we have this piece of history left as a reminder of what this giant tractor once was. This wheel is now on display on part of the original farm place, at the home site of Danny R. Moss, as he purchased the Singleton farm, from various family members in 1998 and the remaining tract in 2003. Danny Moss developed the property into the residential communities, Willow Springs Ranch and Willow Springs West.
This tractor information was given to Danny Moss by Henry E. Singleton, oldest son of John Henry Singleton, when he visited the Haslet farm in 1999, and was discussing the history of the land, and the Haslet area. Henry was born in 1916 and helped run the tractor as a young boy across much of the area were our homes are today. Singleton Drive in the Willow Springs Ranch subdivision was named in honor of the Singleton family who farmed the land since purchasing it in 1912.
For more information about this history of our community, or interest in the Willow Springs Ranch or Willow Springs West subdivision please give us a call, D.R. Moss Quality Custom Homes 817-439-3032 or visit our new photo gallery page on our web site at www.DRMossHomes.com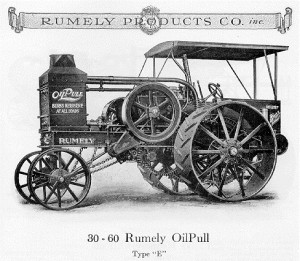 Share and Enjoy