Fulfill Your Country Living Dreams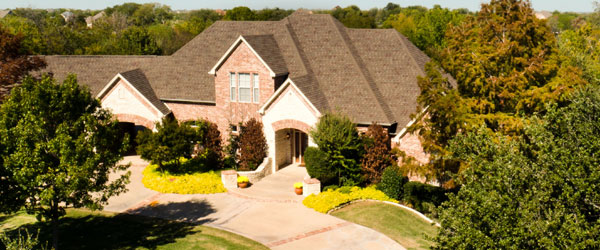 For over 28 years D.R. Moss Quality Custom Homes has been fulfilling country living dreams and cultivating a well-deserved reputation as the premier custom home builder in North Fort Worth and the Haslet area.
This reputation is evidenced by many satisfied customers and numerous accolades and awards received. We continue to reach new heights in our industry. Recently the Greater Fort Worth Home Builders Association recognized Danny's unsurpassed commitment to quality, innovation and customer satisfaction, naming him the 2010 Builder of the Year.
Specialty
Danny specializes in constructing a true custom home tailored to the needs and specifications of each individual client to facilitate a lifetime of enjoyment and long–term value.
From the initial design to the successful completion of every project, D.R. Moss works closely in collaboration with each customer at each phase of the project to accomplish this goal. Our customers really appreciate our approach and business practice of being transparent due to the honest and openness of each transaction involved in the construction of their new home.
Customers review and write the checks for each invoice from suppliers and subcontractors. Also, they are provided with a transaction report, budget report, and cost to date report for their home throughout each phase of the construction. This results in their complete knowledge and approval of each and every cost involved in the construction of their custom home.
Distinctive Experience
One of the benefits of building with D.R. Moss is the peace of mind that only he can offer in the area. D.R. Moss is the only North Texas builder with certified "hands-on" code experience attained from more than 20 year of service as the Chief Building Inspector for a North Texas city.
Knowledge and experience in the Building Code field has given him a seasoned sensibility for building a superior product, while developing an impeccable eye for details that he employs on every project.
Quality Construction
For Danny, sacrificing quality is never an option and he strives to incorporate only the best materials and latest building technology into each project, at the best possible price to ensure that clients' homes are built to the highest standards in the industry.
This commitment to quality is also shared by our professional team of craftsmen and vendors, who take old fashion pride in each project to exceed our customer expectations at each point throughout the construction project.
Learn more:
Custom Work
D.R. Moss custom homes come with a variety of quality finish-outs. Distressed hardwood floors, wainscoting, heavy trim, custom iron work, vaulted and barrel ceilings, rattlesnake stone, "lapidus" granite, stainless steel appliances, oversize jetted tubs and custom oak cabinets are just a few from which you can choose. Homes built are energy efficient and Energy Star rated.
Development in Haslet Area
D.R. Moss Quality Custom Homes has established a specialty in building quality custom homes in Tarrant, Denton, Wise and Parker counties, since 1983. Developed the Boaz Estates, Willow Springs West Development and Willow Springs Ranch Development in Haslet.
Price Range
Homes built by D.R. Moss Quality Custom Homes range in price from $350,000 to 1 million.
Variety of Styles
Instead of stock plans we custom design each home around the needs, ideas and dreams of our customers. As you drive through our subdivisions you will notice that no two homes are alike, as a result of this true custom home design process.
Satisfied Customers
Twenty eight years of building has created a large base of satisfied home owners in which their referrals to friends and families create our continued building success from the past and in the future.
Come experience the enduring elegance, classic craftsmanship and unerring attention to detail of a D.R. Moss Quality Custom Home!
From suggestions for innovative home design to craftsmanship which continually exceeded our expectations, Danny and his staff never failed to deliver!

–Hal and Barbara Lavender
Professional Industry Certifications
Certified Master Builder, Certified Master Builder Corporation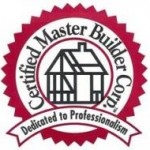 Selecting the right builder starts with gathering the facts: Experience, Stability, References, Selecting a Certified Master Builder assists in your having those facts. To become certified a company must meet the criteria of the Certified Master Builder Corporation. To keep certification a company must continue with education, treat its customers professionally, provide a written warranty and meet written performance standards of construction.
Certified Green Professional, National Association of Home Builders

The Certified Green Professional™ designation recognizes builders, remodelers and other industry professionals who incorporate green building principles into homes— without driving up the cost of construction. Classwork leading to the designation provides a solid background in green building methods, as well as the tools to reach consumers, from the organization leading the charge to provide market-driven green building solutions to the home building industry.
Certified Graduate Professional Builder, National Association of Home Builders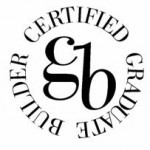 The Certified Green Professional™ designation recognizes builders, remodelers and other industry professionals who sharpen their business management skills and understanding of today's home building industry to better serve the individual needs of their clients.
Professional Industry Memberships
Click on the logos below to visit the respective websites.
Share and Enjoy