Green & Energy Efficient Construction | Structural Integrity | Piers for Foundations | Safe Room Construction
Peace of Mind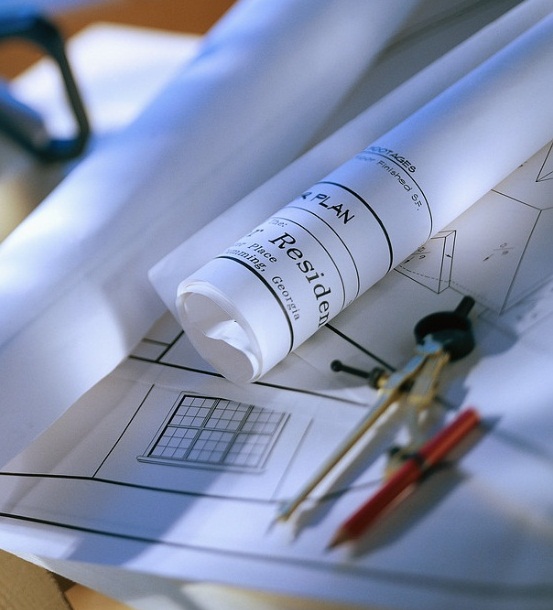 One of the most important items in your new home is its structural strength.
Nothing else compares to the life expectancy, habitability, and peace of mind you experience when you know that your home was built on a strong foundation.
Assuming that you are getting a standard 30 year mortgage on your new home, you at least expect that it will perform as your home for that amount of time, wouldn't you? And most of us have reasonable expectation of it lasting much longer than that.
One of the key elements to make sure this happens is a good structural foundation and quality construction with its supports to stable rock bearing materials.
While most builders have value engineered there foundations to last through the 10 year warranty periods they provide, in their attempt to save money and boost profits from sales most do not consider what the longer term effects soil movement and climate conditions throughout the years will have on the home structural condition.
The installation of piers during the construction of your new home will afford you of this peace of mind that your home will still be structurally sound and habitable even after the 30 year mortgage has been paid!
Our Standard Practice
The installation of piers, with the construction of our homes has been a standard practice for over 25 years with D. R. Moss Quality Custom Homes. Every home that is not already located on rock bearing material has piers installed under it. They all are installed down to bedrock material capable of bearing with the weight of the home.
This practice has served our customers very well over the past two and half decades, and brought us many home sales from our customers telling their friends and family members, and them seeing firsthand how well their homes perform throughout the year.
The Process
Piers are drilled with a large truck type drilling rig that is capable of drilling 20' into the ground. Most piers are 12-16 inch diameter and approximately 12 feet depth for our area. The Structural Engineer firm we utilize understands the process we incorporate into every home. Each home we build has approximately 40 to 75 piers under them, based upon size of the foundation and soil condition of your lot.
Costs and Savings
The process of determining the piers needs of your new home typically cost approximately $3,500.00 on the average size home. And if you ever had a foundation problem before or knew someone that did you know they typically spend well over $20,000.00 to put a bandage on the problem by installing driven piers around the perimeter of the home adjacent to the exterior beam.
You can see the logic in investing this small amount up front to make sure this is not one of your future problems to deal with. This is one of the best insurance policies for the money that you could ever buy!
10-Year Warranty
D.R. Moss Quality Custom Homes provides a 10 year warranty with StrucSure.
Click on thumbnails below to enlarge photos and view detailed description of this process.
Share and Enjoy